Newsletter August `23
"Job Action" project
In August, the number of participants was nine young people, so six places are vacant. One participant completed the measure by taking up training.
On 06.07.2023 and 20.07.2023, information events were held at the Job Centre of the Donnersberg District. 
Donnersberg district job centre. These served to present and introduce the project and to acquire participants. 
the acquisition of participants.
It's holiday time for us and everything is a bit quieter. In the sub-project "Maintenance, 
renovation, restructuring and upgrading of the adventure playground". 
continued to work diligently. The slide got its fall protection and was filled with sand. 
filled in.
As part of the historic village market in Dannenfels, the adventure playground was opened on 
26.08.2023 and 27.08.2023. Here we presented ourselves and the project.
A tour of the Celtic village in Steinbach took place on 28.08.2023.
After the holiday period, the sub-project "Forest Adventure Trail" will be started.
On the part of the socio-educational support, talks were held with the job centre and 
individual case-related support plan discussions took place. In addition, further individual application 
individual application folders were worked on with the participants.
Further company visits and training courses are not scheduled until after the summer holidays. 
on the programme.
Picture gallery
...... working at the adventure playground .......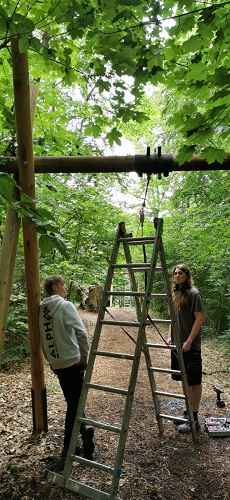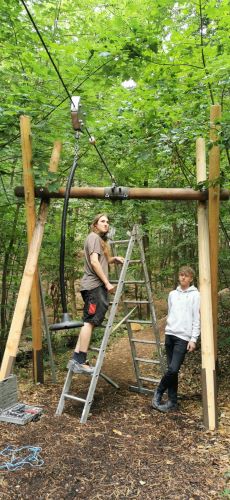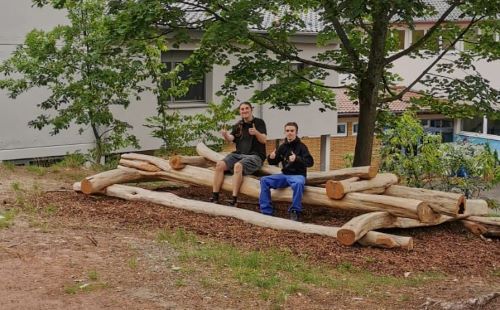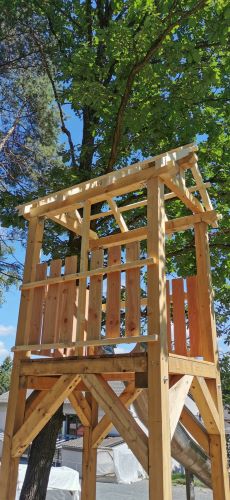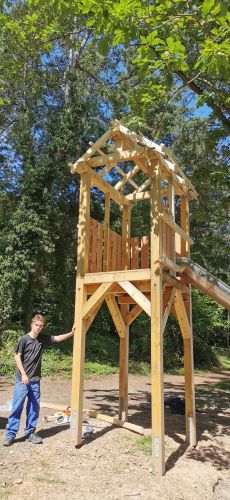 .... Final Spurt ....
and presentation at the historic village market in Dannenfels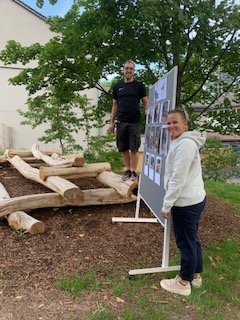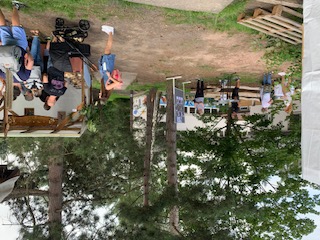 Translated with www.DeepL.com/Translator (free version)
---